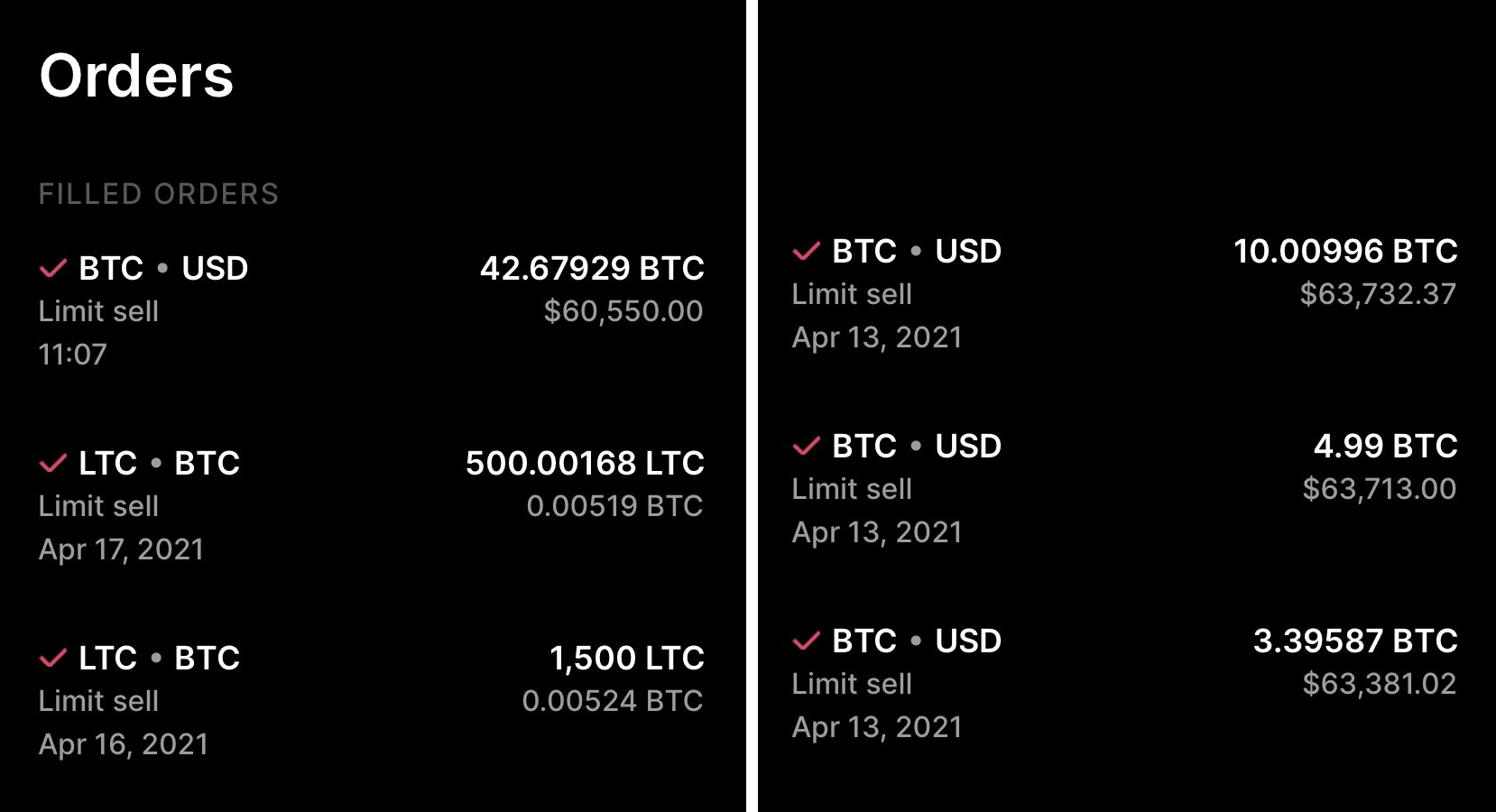 Perhaps the best cryptocurrency trader to follow on Twitter, Pentoshi trades with millions of dollars and passed the 200k follower mark after predicting the $64k top (posting the chart above in February) and selling there.
On his handle @Pentosh1 he alerted Crypto Twitter – or CT as it's known – of several red flags on multiple timeframes:
On the daily chart the Bitcoin price broke out after consolidating for 50 days, but quickly fell back into the range
The weekly candle was looking ugly – at the time forming a bearish gravestone doji
The monthly candle was also potentially forming a doji
Selling the Top
$BTC
Several red flags popping up on multiple time frames

1D Price consolidated for 50 days, broke out and is now back inside the range. Potential deviation/thrust

1W This is an ugly candle if it closes like this at top of uptrend

1M Long ways to go but momentum stalled/ doji pic.twitter.com/pgAAW21INI

— Pentoshi Wont DM You (@Pentosh1) April 17, 2021
The move above the previous top around $62,000 did turn out to be a deviation – similar to a fakeout – and Bitcoin would begin its over 50% dump after breaking the lower line of his triangle.
Before that happened though Pentoshi correctly sold 42 BTC for $2.5 million and thousands of Litecoin (each worth over $300 at the time).
Pentoshi had already sold around 10 BTC and half his altcoin holdings at $63.5k a few days before, citing the Bitcoin dominance level as a factor in his risk management system.
He also admitted his emotions were telling him to keeping 'apeing' (going all-in, longing the top with 100x leverage, following Michael Saylor's advice to take out a mortgage on your house to buy Bitcoin, etc.) but the smart call was to derisk, scale out and compound his gains if the correction did come.
Best Cryptocurrency Trader to Follow – His Analysis
I trade a strict system mostly with a macro perspective. For example selling 1/2 my btc at 64k and 1/2 my #alts at this $btc dom level. I have no idea of what happens next. But I captured the meat of the move. My emotions tell me to keep apeing. My system says scale out. Compound https://t.co/52vjiZiYu5 pic.twitter.com/iN8f2oZ44v

— Pentoshi Wont DM You (@Pentosh1) April 17, 2021
In a follow-up tweet he added 'It's about having a plan and executing. Markets are about probabilities not certainties. Alts are up 10-100x. And at an inflection point. It's an obvious way to manage risk. If you can't understand all this bc it goes against your bias. Ngmi' (you're not going to make it).
Buying the Bottom
The next day he tweeted he'd be buying the dip, but not yet. He made a plan to buy back his spot 60k BTC at under $50k and over $45k, as in his opinion that would be as low as it'd go on the first impulse down.
Bitcoin did indeed bounce at $47k and go back to almost $60k – another perfect prediction.
One more piece of good advice he tweeted was 'It's okay to not always be in a trade. Once you learn that you'll become much more profitable. If you can learn this. You'll keep + make more wealth. Because you'll have discipline and patience to take A+ trades. I use to close one trade and enter another early on in my career.'
Pentoshi was still macro bullish, but considered that we'd formed a local top, and discounts were an opportunity to buy the dip. He also moved a lot of his holdings into Ethereum. He tweeted his sell orders as proof of his trades:
I'll buy 55-60 spot $btc (not leverage$ if we see $45k. Imo that would be as low as we go

— Pentoshi Wont DM You (@Pentosh1) April 18, 2021
The Flippening
So what is the best cryptocurrency trader to follow tweeting about lately?
Today Pentoshi commented he had sold $6.4 million worth of Ethereum at $2655, but is still holding some anticipating it will hit $2800 – $3200 in the next few weeks.
He believes ETH will flip BTC (overtake it in market cap) within the next 18 months, by the end of 2022, based on the current buzz around EIP-1599, staking, NFTs, DeFi, Goldman Sachs and part of Ethereum's supply being burnt.
He compared the current ETH / BTC chart price action since breaking out of its three year accumulation base to position 5 on Livermore's speculative chart, saying that should see a new ATH – although 'it will take time'.
I believe this to be true. I think $ETH will flip $BTC by marketcap by the end of 22′. Issuance going down by 90% (begins on Aug 4) Goldman looking into it's staking yields, NFT's DeFi, Revenue fees > BTC and largest supply shock ever happening. Uptrend since 2019 and looks ready https://t.co/e8hE68tOJF pic.twitter.com/uHE2LcdXo5

— Pentoshi Wont DM You (@Pentosh1) August 1, 2021
It remains to be seen if he'll be right again but it's hard to doubt his technical analysis (TA) skills and knowledge of the fundamentals.
Pentoshi is our pick for the best cryptocurrency trader to follow, being one of the few whales to make their trades and position sizes public and providing free value – or 'alpha' – to retail investors. Similar to Crypto Face on Youtube.
We'll be reviewing more great accounts here at InsideBitcoins soon, so stay tuned to our cryptocurrency news feed.
As for small cap altcoins, Pentoshi also tweeted July 31st that he'd bought $6 million worth of Chainlink (LINK), dollar cost averaging in under $20 ahead of their Smart contracts launch.
His current positions are in Bitcoin, Ethereum and Link, after avoiding altcoins for the last two months when Bitcoin was in a downtrend.
Pentoshi LLC capital acquired 273,228 $Link at an average price of 18.88 https://t.co/Nht6VwBMp5 pic.twitter.com/sjiZo1cu59

— Pentoshi Wont DM You (@Pentosh1) July 31, 2021
Buy Ethereum and Link
In his pinned tweet Pentoshi reminds followers that he rarely uses leverage and you don't need it to be profitable. In fact it only takes one mistake to get wiped out if you do use it.
One of the easiest fiat gateways to buy spot Ethereum and Link (buy the underlying asset, not just speculate on the swings with leverage) and hold it for the long-term is regulated exchange eToro that accepts VISA, credit cards, Paypal, Skrill and a number of other deposit methods.
You can also view profiles of some of the best cryptocurrency traders to follow on there and copytrade their positions – using a built-in feature of eToro where your portfolio mirrors theirs – buy when they do, sell when they do. You can also replicate the trades of forex and stock market investors.
eToro – Automated Copytrading of Proven Traders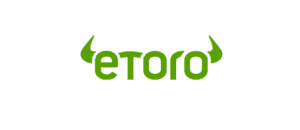 83.7% average yearly profit with CopyTrader™ feature
Choose a trader and amount to replicate their trades with
No management fees – Free demo account to test it out
Social media and forum community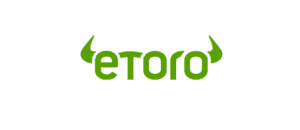 67% of retail investor accounts lose money when trading CFDs with this provider.