For many, the recent crypto crash seems like an opportunity to buy the dip. However, there's another lot that feels the worst is yet to come. Due to a ton of factors; primarily the recent FTX collapse, the crypto markets are reeling under pressure and it is quite visible. Bitcoin's price is crashing too, creating a sense of fear and uncertainty among investors.
Infact, it was for the first time since crypto started gaining post-pandemic popularity that Bitcoin fell below the $16,000 mark. It is a stark difference from its all-time high of around $68,000 last year. Keeping this in mind, crypto investors are looking for opportunities to look for alternatives that seem to contain the value and utility that other cryptos once promised to provide.
Why is Bitcoin Crashing?
It wouldn't be correct to state that it's just the crypto markets facing the heat from the overall macroeconomic scenario across the world. Other investment assets such as stocks, and commodities like gold have also been equally dropping.
The inflationary scenario, combined with the geopolitical situation in Ukraine and higher interest rates are all contributing towards a scenario that's somewhat pulling down the equity, crypto, and commodities markets alike.
However, when it comes to Bitcoin's price crashing, it can primarily be routed back to the recent FTX collapse. The fall of the once fourth-largest crypto exchange in the world came as a shock to many, as the exchange used to handle transactions worth $1 billion daily. The damage wasn't limited to Bitcoin. The FTX exchange held roughly $1.2 billion worth of Solana, which also saw a 12% drop in the last 24 hours.
Moreover, many are also speculating that such a massive collapse and the forthcoming wrongdoing can further make the authorities scrutinize the crypto industry with crackdowns and regulations.
What are the alternatives for crypto investors?
With the bigger players bearing the brunt of the crypto crash, it does seem that there are alternatives that might seem like the light at the end of the tunnel. Thus, while Bitcoin's price may be crashing, these can serve as a hedge in the upcoming days. Here are some of the up-and-coming crypto projects that can be promising for newer and veteran investors alike.
1. Dash 2 Trade (D2T)
Dash 2 Trade is considered one of the most promising cryptocurrency projects at the moment. It seems to understand just the right pain points that affect every investor in the crypto markets- volatility.
Dash 2 Trade's analytical solutions and tools can help investors overcome volatility and invest wisely and carefully at each step. It aims at providing the right ecosystem that doesn't just focus on technical indicators but something that's accessible to many. The recent response to its presale was quite evident with the project raising $4 million in its Presale Stage 1.
The platform for Dash 2 Trade is conducive to not just having access to trading indicators but a lot more.
Social Indicators: It focuses on the investor sentiments around the cryptocurrencies and provides data around any recent significant price movements in a crypto's value using on-chain analysis insights.
Strategy Building and Backtesting: This is another interesting feature of Dash 2 Trade. It helps investors create customized investment and trading strategies using the data available on the platform. Moreover, the Backtesting feature enables users to replicate the market conditions and test their strategies before stepping out into the actual market.
Independent Technical Indicators: The platform provides technical indicators such as Order book statistics, Fibonacci Retracement levels, RSI, Moving Averages, bands, supports, and more to make informed investment decisions.
Listing Alerts: These listing alerts will alert the investors if and when there's any crypto getting listed on a CEX.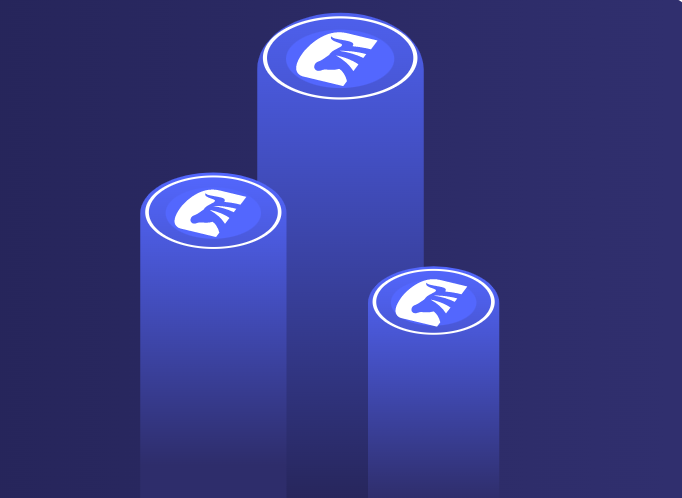 The D2T platform plans to offer a three-tier subscription model for investors to explore. With a robust roadmap and lots more, there can be a lot that investors can expect from D2T in the coming days.

2. IMPT.io
It is no secret that the cryptocurrency industry has often been a contributor to emissions and climate change due to crypto mining and other activities.
This is where IMPT.io steps in and provides a unique solution to organizations and individuals alike. With the help of the IMPT.io platform, users can actually contribute towards fighting climate change and focus on real-world issues. Launched in October 2022, the platform has already partnered with 10,000+ brands and is based on Ethereum's proof-of-stake consensus network which consumes lesser energy than the conventional proof-of-work methods.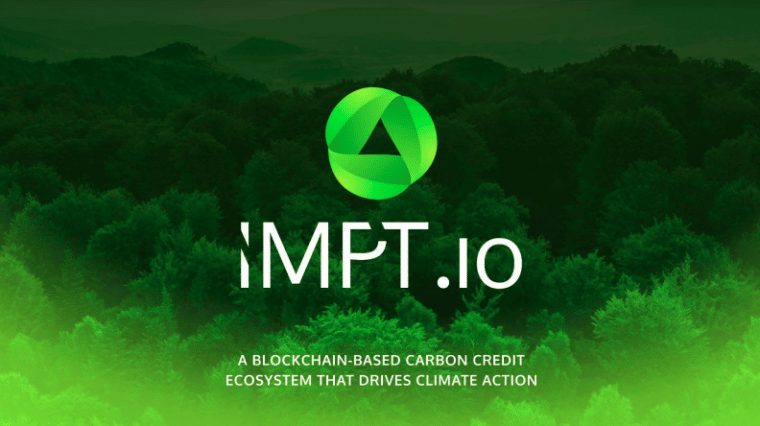 With the entry of IMPT.io into the picture, users will simply be able to buy carbon credits using the IMPT tokens in their wallets, by shopping from one of the partner brands. Users can also buy carbon credits directly from the IMPT.io marketplace.
At the current Presale Stage 1, the crypto project has been performing decently well, having raised $6.6 million already with 369 million IMPT tokens out of the 600 million tokens already being sold.
The platform has three major areas users can interact in and utilize:
IMPT.io Carbon Marketplace
IMPT.io Shopping Platform
IMPT.io social platform
Investors and experts alike are keeping a keen eye on the development and the roadmap of IMPT and how it develops further.
3. Calvaria (RIA)
Calvaria brings the best of both worlds. It allows users to play and earn at the same time.
Since its inception, Calvaria has been able to target tons of gamers and non-gamers alike on the basis of its strong storyline, opportunities to earn, and interactive gameplay.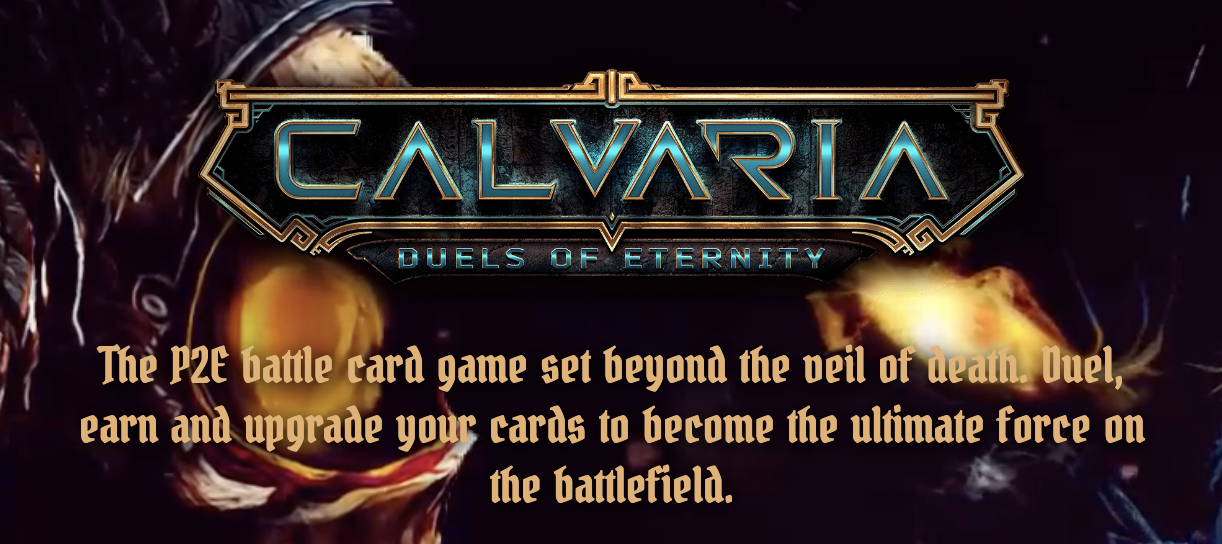 Calvaria: Duels of Eternity is a blockchain game that is based on digital collectibles in the form of cards, with each card having its own characteristics, and each card representing an NFT. Calvaria aims at utilizing the real and virtual worlds of cryptocurrencies. It is focusing on increasing the mass adoption of crypto through a play-to-earn crypto game.
The game allows users to compete with one another using the cards that they hold by creating their own unique strategies. What further adds to a more trustworthy atmosphere is that the players truly own the resources, which they can buy by either investing in the game or by playing.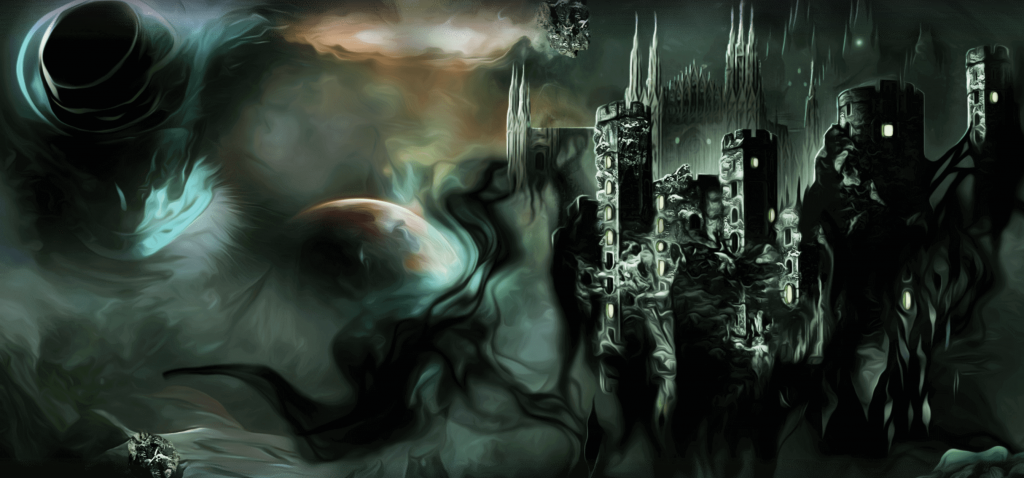 At the heart of Calvaria is its native token $RIA. The native token $RIA is further joined by $eRIA (Earned RIA) which the users can win as a reward by playing. As for the tokenomics of $RIA, the total supply is capped at 1 billion $RIA tokens, out of which 30% or 300 million tokens are available for sale during the ongoing presale.
Conclusion: Go for a Utility-First Crypto
Amidst all the fanfare that cryptocurrencies gained in 2021, the results of the same in 2022 show one universal observation. Cryptocurrencies might have gained traction, but the ones which were able to stay relevant and gain traction this year were the ones that provided maximum utility and value to their customers.
Bigwigs like Ethereum and Bitcoin saw massive drops in their values, although, which might have stabilized a little at the time of writing this article, with Bitcoin holding just above its $16,000 support. Although, some still believe that it might drop further.
Cryptocurrencies like IMPT which is currently at their Presale stage and have already risen lots of money on the basis of credibility and a possible rise in their value in the near future.
If you're a veteran crypto investor or a newbie who wants to explore the crypto markets, these cryptocurrencies seem to be the perfect fit for you, considering they do not seem to react much to the recent crypto crash, and on the basis of the overall experience they promise to provide their users.
It is always expected from investors to build their portfolios and diversify, however, that shall be done keeping the risk appetite in mind. Conducting one's due diligence and research can go a long way in ensuring a safer and minimal-risk investment.
Read More:
Early Stage Presale Live Now
Doxxed Professional Team
Use Cases in Industry – Offset Carbon Footprint