XRP trapped between $0.75 and $0.85, as there seems to be very few bullish signals for the token.
A Brief Market Overview
In the past seven days the crypto market as a whole has remained pretty stagnant. As BTC largely changed hands between $45,000 and $50,000, with lower highs and highs. Which clearly represents a slack market. As in a bullish environment crypto makes higher highs and higher lows.
Similar price action has been shown by almost all the other mainstream cryptocurrencies, with most of the top coins seeing a change of less than 10% except a few. Namely Avalanche, which has gone up by 19% in the meantime.
XRP Technical Analysis
The most stagnant among the top 10 is XRP, which has recorded a high of $0.88 and a low of $0.77 in the week , a very slight change. While XRP is resisted by $0.85, it also has a support at $0.75, as the token remains trapped in between.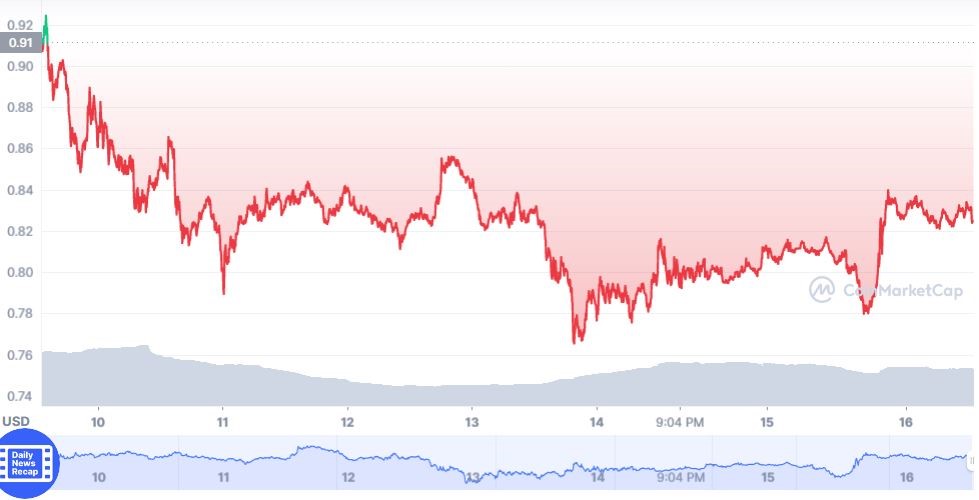 Now, if the token breaks through the current support or resistance level, it would redefine them at $0.70 and $0.90.
First major technical indicator in this scenario is XRP market volume, which seems to be quite flat in the last seven days, as the token fails to bring any adequate momentum to deviate from the current price range.
Secondly, XRP's Relative Strength Index (RSI) does show some bullish signals, as the chart makes higher lows. At the moment, XRP's RSI stands below 50 points, and to generate some momentum the coin must break through it.
In the coming week, as we lead towards the year end, there could be a bullish wave. It is to be remembered that in December 2020, Bitcoin had gone up to surpass $29,000 from $18,000.